Both strength-based vulnerability and vulnerability-based strength sound like oxymorons.  However, there is increasing evidence that vulnerability strengthens your leadership and strength allows you to be vulnerable.  For example, see Be a Leader Who Can Admit Mistakes.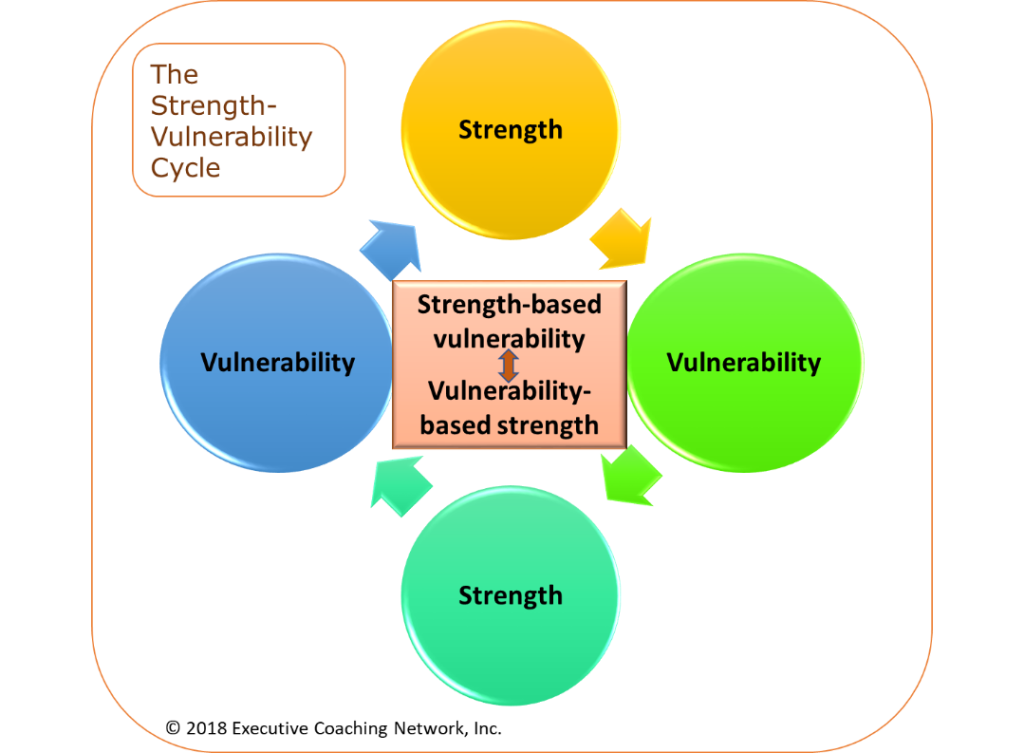 In the workplace, this cycle results in building trust, creating a learning culture, increasing engagement, improving relationships, and more.
For example, leaders who have the strength of character to admit that they do not know everything can show vulnerability, get help, and have a better outcome than if they pretended they knew something and did not. They know that they can get help and that, in the future, the results will be better than if they had not.
The figure below has 5 examples of the Strength-Vulnerability Cycle.
How can strength-based vulnerability help you achieve better outcomes as a leader? What opportunities exist to build trust, create a learning culture, improve relationships, or increase engagement in your organization?
Download This Tip